Many people in Pune suffer from kidney stones. Renal lithiasis, also known as kidney stones, are small, hard mineral deposits in your kidneys. The stones are created from acid salts and minerals. They can harm any part of your urinary tract from the kidneys to your bladder.
If stones get lodged in the urinary tract or cause problems, then you might need surgery. However, surgery does not mean that you must spend many days in the hospital or go through a lot of pain.
You can choose a minimally invasive surgery like laparoscopic surgery. So, consult your laparoscopic surgeon in Pune to remove the existing kidney stones and get suggestions on preventing them from recurring.

Now let us get more into details about kidney stones and how laparoscopic surgery can help.
Different types of kidney stones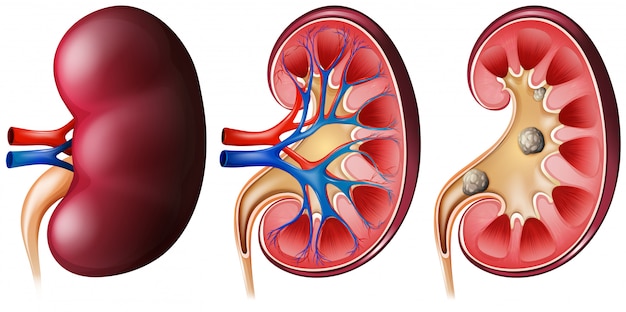 Calcium stones:
Most kidney stones are calcium stones, usually in the type of calcium oxalate. Oxalate is a naturally happening substance present in food, involving vegetables, fruits, chocolates, and nuts. The liver also creates oxalate. High doses of dietary factors, vitamin D, intestinal bypass procedures, and many metabolic disorders can raise the calcium oxalate's concentration in urine.
Uric acid stones:
They can occur in individuals who do not drink adequate fluids or lose a lot of liquid, people who have gout, or people who consume a high-protein diet. Some genetic factors may also increase your uric acid stone's chances.
Struvite stones:
Such stones occur in response to an infection like a urinary tract infection. They can build swiftly and get very large, sometimes with some symptoms.
Cystine stones:
Such stones occur in individuals with a hereditary disorder that make the kidneys excrete many amino acids. Now that you know the types of kidney stones, let us understand the symptoms.
Kidney stones - what are the symptoms?
A kidney stone may or may not cause any symptoms till it has moved into the ureteral tube linking the bladder and kidney. The signs happening at this point involve:
Pain while urinating
Serious pain in the back and side, under the ribs
Nausea and vomiting
Pain that expands to the lower groin and abdomen
Persistent urge to urinate
Pink, brown, or red urine
Chills and fever if an infection is there
Causes of kidney stones
The cause of kidney stone formation is unknown. However, research shows that stones are the outcome of mineral supersaturation and crystallization inside the urine.

Age, environment, diet, heredity, sex, metabolic diseases, and urinary infection are probably included in the stone formation. The primary causes involve:
Lack of sufficient fluid ingestion and dehydration
Insufficient urinary drainage
Foreign bodies in the urinary tract
Urinary infections
Metabolic diseases including hyperparathyroidism, intestinal dysfunction, and cystinuria
Diet with extra oxalates, calcium, and vitamin abnormalities- vitamin D extra, vitamin A deficiency
Utilization of some medicines, including diuretics that raises uric acid's level.

Laparoscopic removal of a kidney stone
The keyhole or laparoscopy procedure is done for kidney stones that cannot be treated using laser and endoscopy. It is better for people receiving or taking anti-coagulation (blood thinning agents) therapy to go for laparoscopic kidney stone removal. We have mentioned below how the procedure for laparoscopic surgery for kidney will be conducted:
Laparoscopic surgery is done under general anaesthesia and will need a hospital stay for two-three days. Your specialist will create about three or four small 5mm -10mm incisions on your abdomen to expose and take out the stones.
An internal fine plastic tube known as a stent is placed in the urine tract following the procedure and removed after one-two week.
As it is likely to be a pre-planned operation so you must take plenty of time talking about it with your doctor. Some of the advantages of going for laparoscopic surgery for kidney stone removal include:
Less morbidity
Quicker recovery periods
Less pain
Shorter hospital stay
Useful to people requiring their stones to be taken out in a single operative session.
Beneficial for large single renal stone or renal anomalies, including ectopic kidney or UPJ obstruction.

Kidney stones can be extremely painful. If you have kidney stones, you should see a doctor before they become a life-threatening issue. Kidney stones can be removed with a combination of lifestyle changes and drugs.
If the problem has progressed past the point where medicine will help, laparoscopic surgery is the best option for rapid relief.