In India, paneer is a very popular ingredient in cooking. It is a type of cheese that is made from whole milk and then curdled with an acidic substance, usually lemon juice or vinegar.
Paneer is also available as vegan-friendly paneer substitutes such as tofu. Paneer is a good source of protein and calcium, which helps to build strong bones. One problem with eating too much paneer can be excessive gas due to the increased intake of lactose.
The article discusses that eating too much paneer can cause gas. It talks about how having a rich diet is the reason behind the problem. It talks about how to identify the signs of gases and what can be done to ensure relief from them.
Panner is high in lactose
"Paneer" is a type of cheese that is popular in Indian cuisine. It's made by curdling fresh milk with lemon juice or vinegar, then letting it sit for a few hours. Paneer is high in lactose, which can cause gas and bloating if you eat too much of it. People with lactose intolerance are especially susceptible to these effects.
What is the danger of eating too much paneer?
Paneer is easy to digest and light on the stomach. Uncooked paneer, on the other hand, or a big amount of it might cause bloating and indigestion.
Uncooked paneer, according to Ayurveda, is difficult to stomach and takes a long time to digest entirely. When paneer is prepared with spices like turmeric, ginger, and cardamom, however, it becomes much easier to digest.
If you eat too much paneer, the lactose in the cheese will not be digested properly. This will cause digestive confusion and lead to increased levels of hydrogen gas. It can also lead to bloating and other symptoms like crampy abdominal pain, diarrhoea, nausea, vomiting, and other symptoms.
If you are encountering this symptoms you can visit Dr. Samrat Jankar one of the leading gastroenterologist in Pune. With years of expertise in gastroenterology Dr Samrat Jankar is one of the best surgical gastroenterologist jn Pune.
He can guide you with the treatement as provide you a diet plan if you are having difficulties taking paneer and other lactose foods.
How many paneers can a person eat?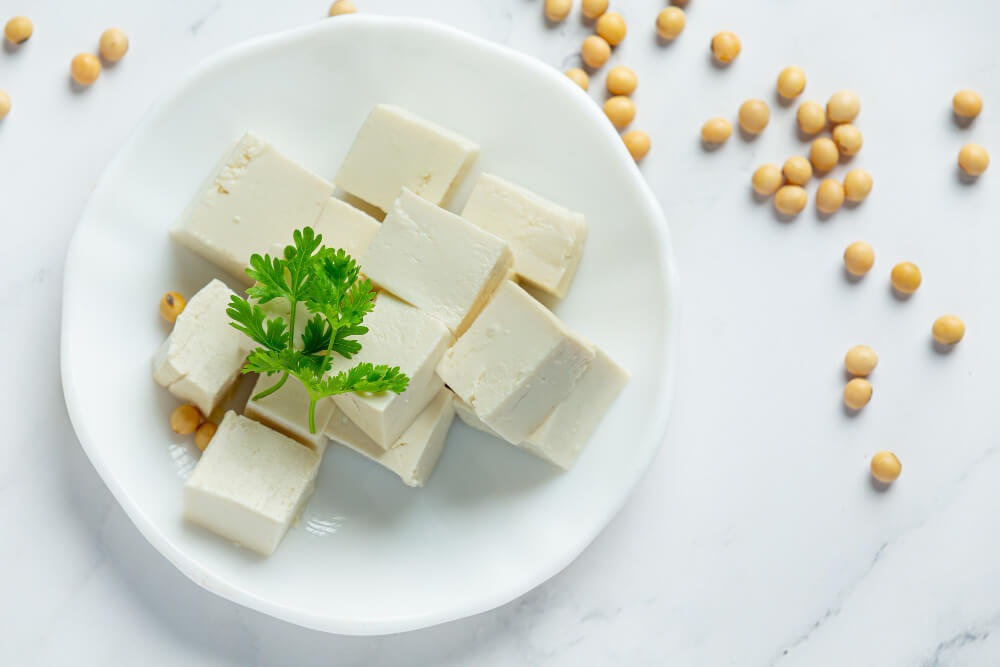 Researchers have found that people who eat a lot of paneers can suffer from gastrointestinal gas. This is due to the lactose in paneer being poorly digested by those with lactose intolerance.
It's recommended to avoid eating more than 50 grams of paneer each day especially if you have a history of gastroesophageal reflux disease or a lesser degree of intolerance for milk products.
What can you eat instead of eating so much paneer?
There are many ways to make an Indian meal without paneer. The best alternative is the vegetable pakora. They are made with potatoes, onions, and chickpea flour. You can also use vegetables like bell peppers or cabbage instead of paneer in your dishes.
There is a much better alternative for paneer.
Tofu - Tofu is manufactured by pressing curdled and squeezed soybeans into blocks, similar to how cheese is formed. Tofu also contains nigari, which is the liquid leftover after salt is removed from seawater and is what you'll find tofu lazing in when you open it. Nigari contributes to tofu's classic form and texture, and it's also high in minerals.
For vegetarians, tofu is an excellent paneer replacement.
Depending on the type of tofu you buy, it may be fortified with vitamins or minerals like calcium or vitamin B12. Vegans and vegetarians are also deficient in nutrients. We recommend buying organic tofu because soybean farms are regularly polluted with pesticides and fertilizers, and most soybeans are genetically altered.
Lactose intolerance symptoms
If you're lactose intolerant, your body doesn't produce enough of the enzyme required to digest dairy products. This is usually due to a shortage of the necessary bacteria in the gut that's needed to metabolize lactose.
As a result, more of the lactose from these foods pass into the large intestine where it becomes fermented by bacteria leading to increased gas production.