People from all over the world prefer coming to India for their gastroenterology treatment. This immense rise in popularity is due to the benefits it provides its international patients.
According to Dr. Samrat Jankar, a leading gastroenterologist in Pune, patients come here as they are assured world-class treatment from the best gastroenterologists having a proven track record of successfully treating the most complex cases.
Further, our hospitals are fitted with cutting-edge technology, have no waiting period, and the cost is very economical compared to developed countries.
All these factors have contributed to a significant increase in medical tourism to India. Major cities like Mumbai, Delhi, Bangalore, Chennai, and Pune are the most popular destination for patients.
Every year the influx of patients coming to India is steadily increasing. A statement vouched by Dr. Samrat Jankar, a gastrointestinal surgeon in Pune, who treats hundreds of international patients annually.
Overview
The study of the function and diseases of the oesophagus, stomach, small intestine, colon and rectum, gallbladder, pancreas, and other digestive organs is known as gastroenterology. These ailments can be fatal in some cases.
Doctors who specialize in the diagnosis and treatment of the gastrointestinal tract are known as gastroenterologists. New developments in gastroenterology have made it feasible to treat complex disorders successfully and save patients' lives.
Gastrointestinal Surgery in India
In India, gastrointestinal surgery is currently a well-established branch. Furthermore, laparoscopic, endoscopic, and robotic surgery for colorectal, oesophagal, pancreatic, and even liver diseases like cancer are performed successfully, resulting in less pain, quicker recovery, and a shorter hospital stay.
An expert laparoscopic surgeon in Pune, Dr. Samrat Jankar, shares how advances in the discipline of gastroenterology have been both commendable and fascinating. There have been numerous breakthroughs in this sector, including scarless laparoscopic surgery and abdominal wall reconstruction, among many others.
Laparoscopic procedural approaches, together with accompanying technologies, have aided in the development of safe and effective treatments for various diseases that traditionally needed more invasive surgical operations.
Gastrointestinal surgeons treat
Benign and cancerous growth in the gastrointestinal tract
Hernias
GERD
Rectal prolapse
IBS
Gallbladder diseases
Diverticular
Fistulas
Gastric ulcers
Hepatobiliary disorders
Duodenitis
Weight loss
Appendices
Benefits of Gastrointestinal Surgery in India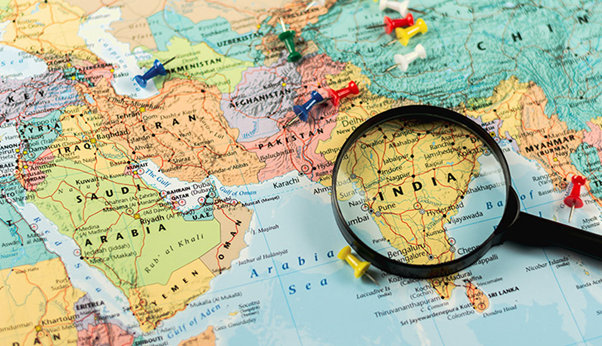 Top Surgeons
Without a doubt, India has some of the most renowned gastroenterologists in the world. They have vast experience and in-depth knowledge in their chosen field.
Many have global exposure and are trained in minimally invasive procedures, the most preferred surgical modality. Most doctors are fluent in English so that they can converse easily with patients.
Technologically Advanced Hospitals
There are several multispecialty hospitals throughout the country that are well-recognized worldwide for their excellent service and care.
Many hospitals are accredited with JCI and NABH accreditations and are on par with the best in the world. They are fitted with the best medical technology and equipment to provide world-class treatment.
Lower Cost
Cost is a big factor when choosing to undergo gastrointestinal surgery in India. Compared to other nations such as the United States or the United Kingdom, people can save at least 50% on medical treatment here.
This is inclusive of all travel costs, such as airfares, accommodations, and food. Medical treatments are delivered at a fraction of the cost as compared to the West. Further, our healthcare system is of the highest quality. The significant cost savings allow patients to receive life-saving care that they might not otherwise be able to afford.
No Waiting Period
In India, the waiting time for gastrointestinal surgery is almost non-existent as opposed to developing countries where people sometimes have to wait weeks or months for life-saving procedures. For elective surgeries, this can take months or even years.
That's why patients come to India to have the surgery done much more swiftly. Having treatments completed so promptly helps to avoid future complications and health issues.
Easy Medical Visas
The Indian government has established a visa expedition program to ensure that patients who require essential, life-saving treatment receive their visas as soon as possible. It is one of the main reasons why people seeking treatment from overseas visit our country.
However, when you come to India for your treatment, it is necessary to do proper research regarding the surgeon and the hospital you choose.
When inadequately qualified surgeons perform minimally invasive gastrointestinal surgeries, there is an increased chance of severe implications, putting one's life in danger. If you need the best gastroenterologist in Pune, you can contact Dr. Samrat Jankar.